---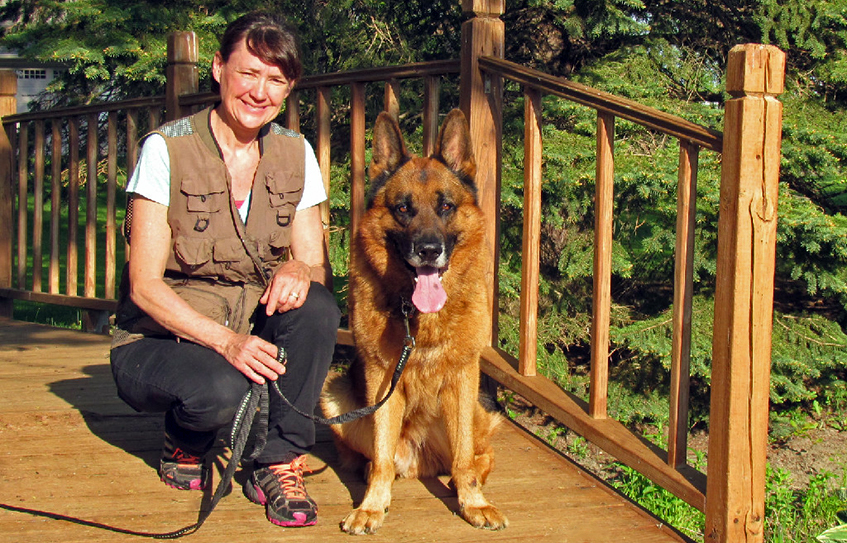 Our Love of German Shepherds
---
At Michigan German Shepherds (aka von Buchmann German Shepherds), we are not a kennel but we are a family home with a small handful of dogs we spend time with and work with daily. I grew up with German Shepherd dogs and have loved them my entire life. My daughter started training German Shepherd Puppies and dogs in IGP, service work, and pet obedience and it has brought back all of my favorite memories of them. She and I both are now involved in Schutzhund/IGP, showing, and breeding German shepherds, and I've fallen in love all over again.
What a wonderful experience this has been, breeding and raising German Shepherd puppies. Watching the development of them as they grow with their new families, feedback has been amazing. Many families have come back for a second and third German Shepherd Puppy. We have dogs in all sorts of venues, service work, sport homes, but most of our dogs are just amazing family companions which is the most important to us… temperament.
We now have 2 locations, I, Peggy remain in Ira, Michigan, and my daughter Rebecca Buchman with Aus Gerstbrei German Shepherds is located in Indianapolis, Indiana. We frequently visit each other so puppy transport for families can be arranged.
I take pride in what I'm doing here at von Buchmann German Shepherds.
Real Testimonials
Mia is such a little love at about 40 pounds now with beautiful markings! She has been easy to train since she is so food motivated. She has a great personality and temperament. We just love her so much and thank you for a great bloodline!!
I have been so pleased with her that this past November we brought home another of Peggy's little ones. He is an amazingly sweet, loving, playful and handsome little guy. We couldn't be happier with our kids.
Hank is doing great! His color is fantastic and his listening skills are superb!!! He very much enjoys our outings and meeting new people still!! And does very well with it!
---
Get in Touch with us Today
---
Contact us for more information about our German Shepherd Puppies and Trained Dogs.
---
---
Or fill out the quick contact form below – we will respond within 24 hours
---
Von Buchmann Michigan German Shepherds is located now in Ira, Michigan. We're off of I-94 and very accessible. This is in the Metro Detroit area, about an hour from the Detroit Metro Airport. We also ship puppies to any United States destination.
My daughter Rebecca with Aus Gerstbrei German Shepherds is now located in metro Indianapolis, Indiana area.