Available puppies
Our puppies are all from health tested and titled parents, following the strict German standards. We do the best to assure the utmost standards in quality and temperament in our program so your family gets nothing but the best!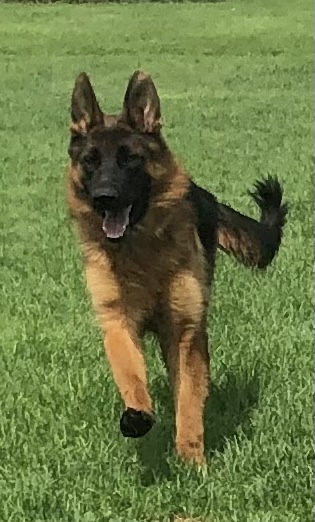 Hans
Hans is a very red and Gorgeous male German Shepherd. He has an amazing personality and is very social as well. Hans is completely housetrained and is overall a pretty easy dog to get along with. He doesn't run off when off leash either, just hangs out with his people. He is extensively socialized and adapts to new places like he's been there his whole life. Please email or call us to inquire more about Hans!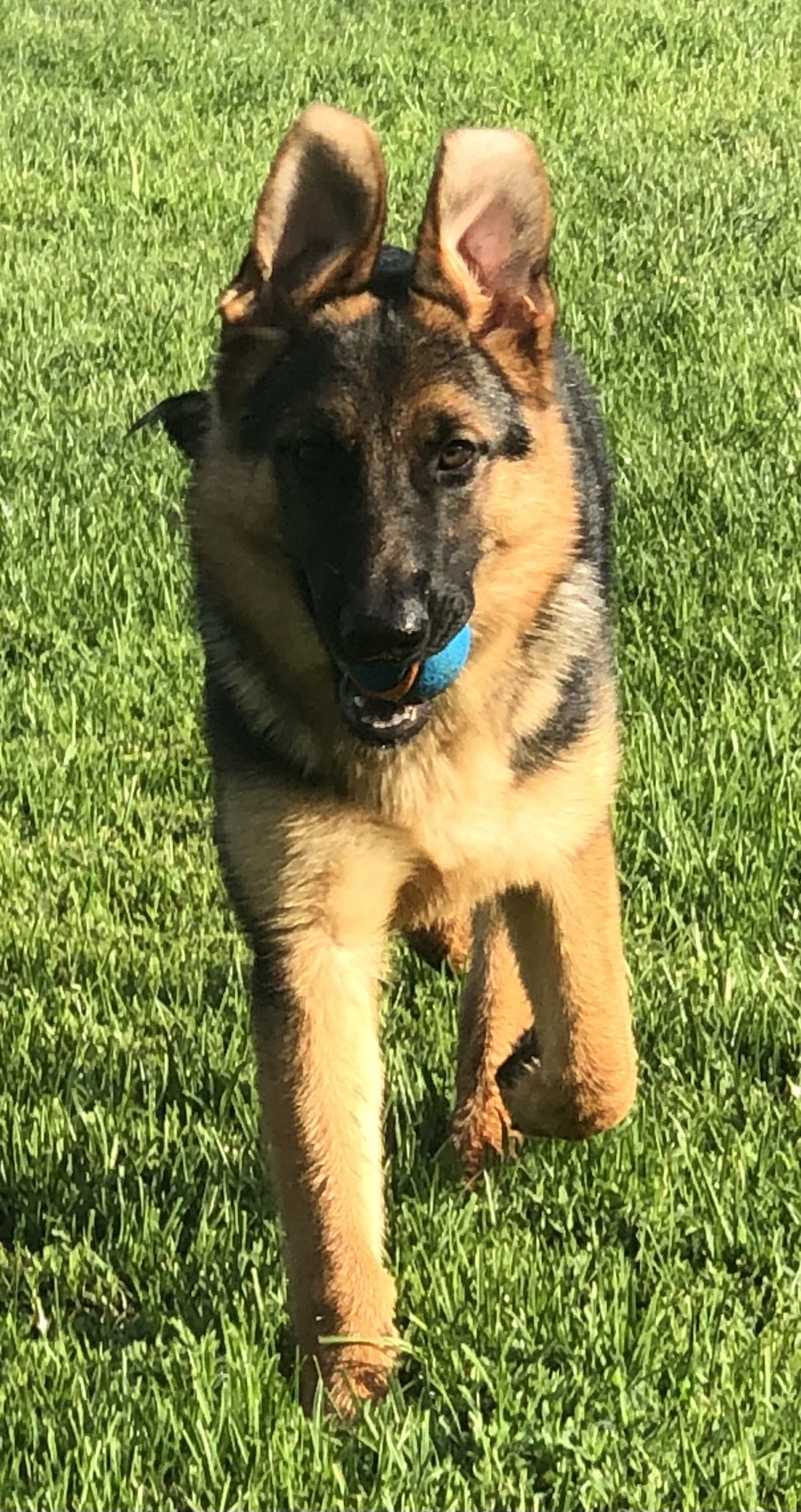 Harlee
Harlee is a very pretty female German Shepherd that is a sister of Hans. Harlee was our pick female from this litter but we've decided to sell her which has been a very hard decision for us. Harlee has a lot of training and house manners on her and will be a great option for someone wanting to skip that puppy phase.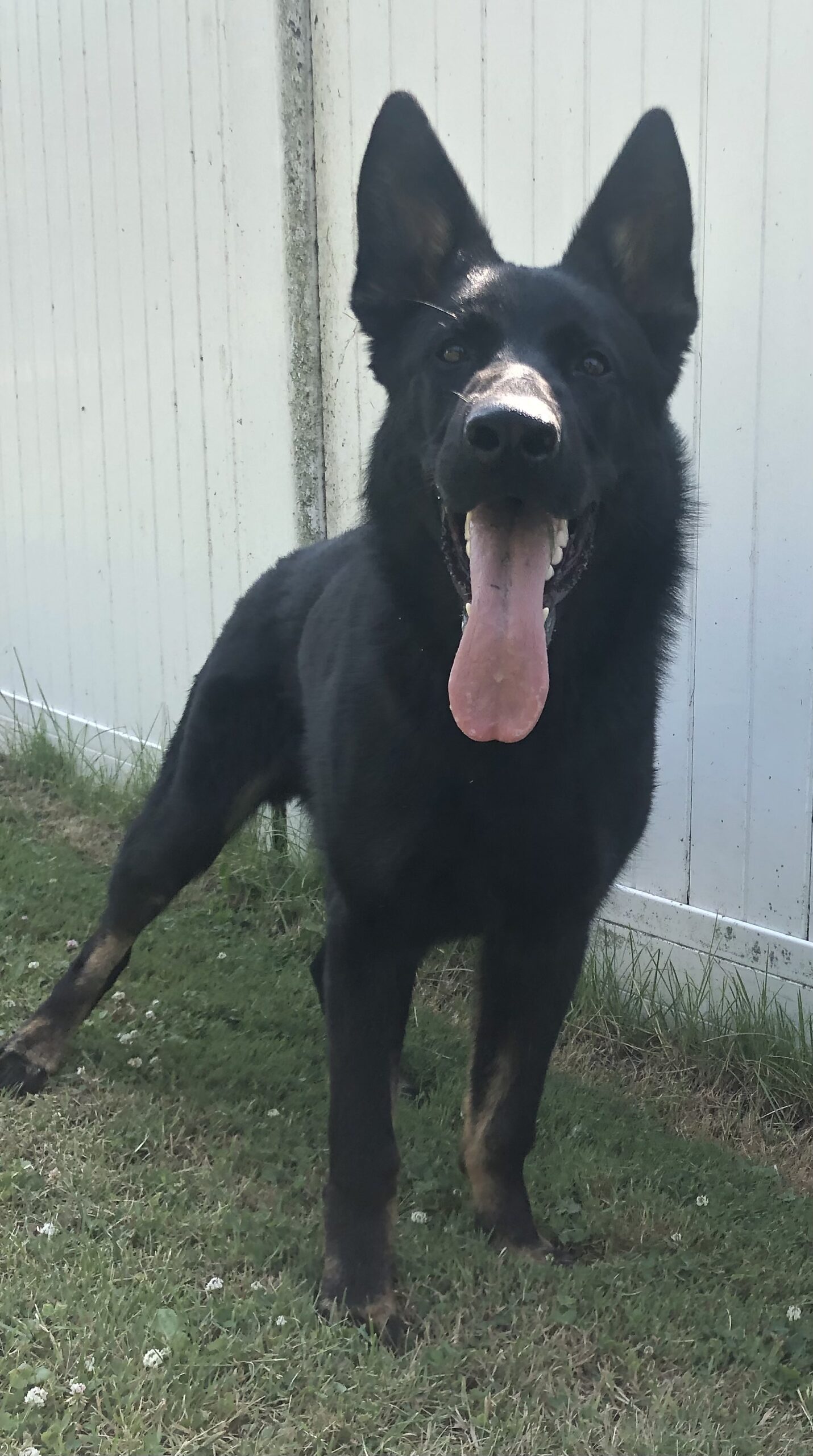 Mel
Mel is an absolute dream dog! He is that calm stable temperament you dream about and also is an extremely gorgeous 9 month bi color (almost solid black) male with a very sweet disposition. He is from our German breeding with Einstein Amistad. He has foundation started in all 3 phases of IGP and is doing very well. Mel is also very good around young children. He has been everywhere with me and travels very well. Mel has nice drive but he's an easy keeper in the house and off leash in our front yard, just such an easy dog. He is totally housetrained and sleeps the night. We just did Mel's preliminary hip X-rays and they look excellent!
Newborn black and red puppies for my daughter's fall litter ready to go home October. 1 beautiful boy still available.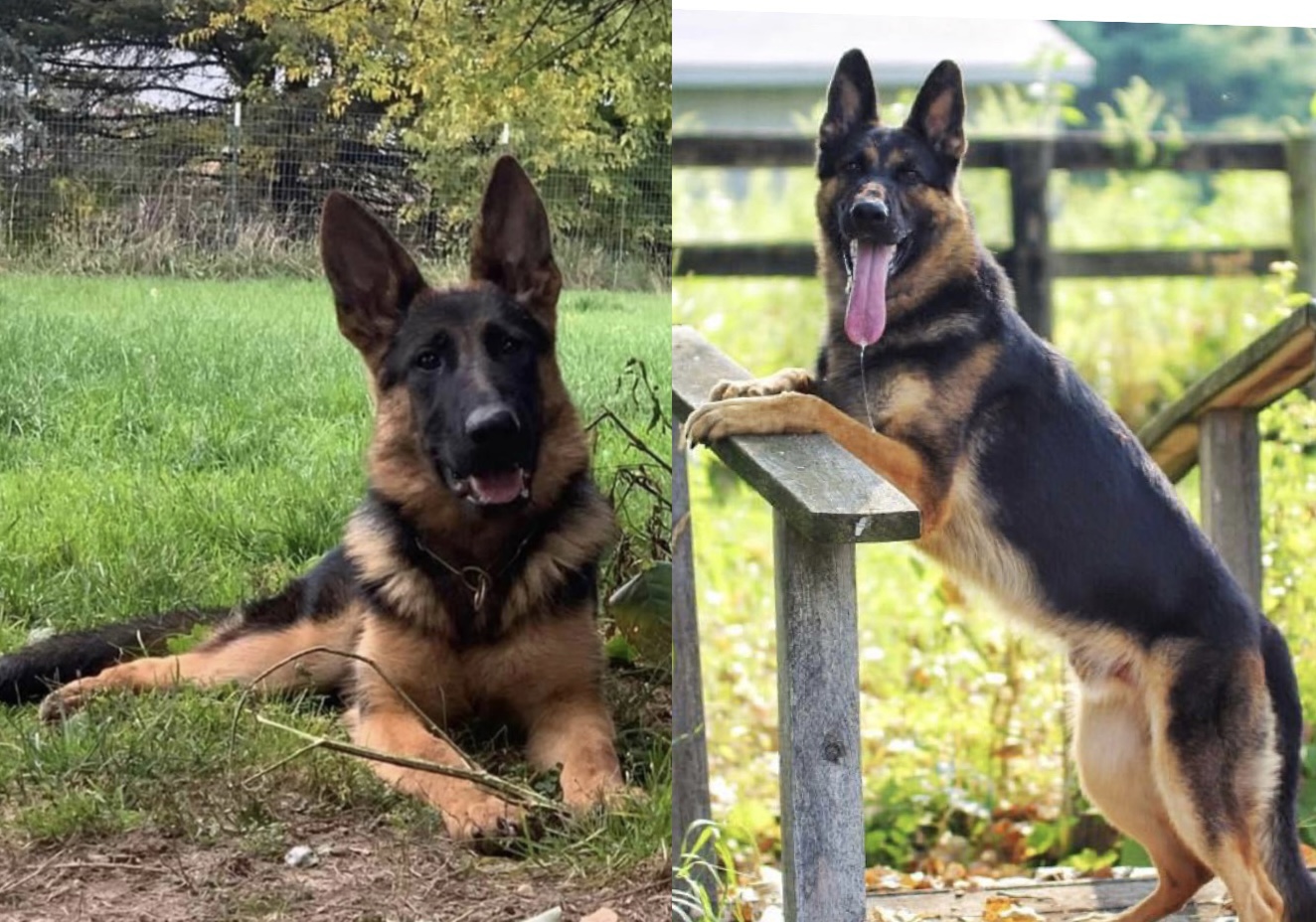 Mom and dad of the newborns.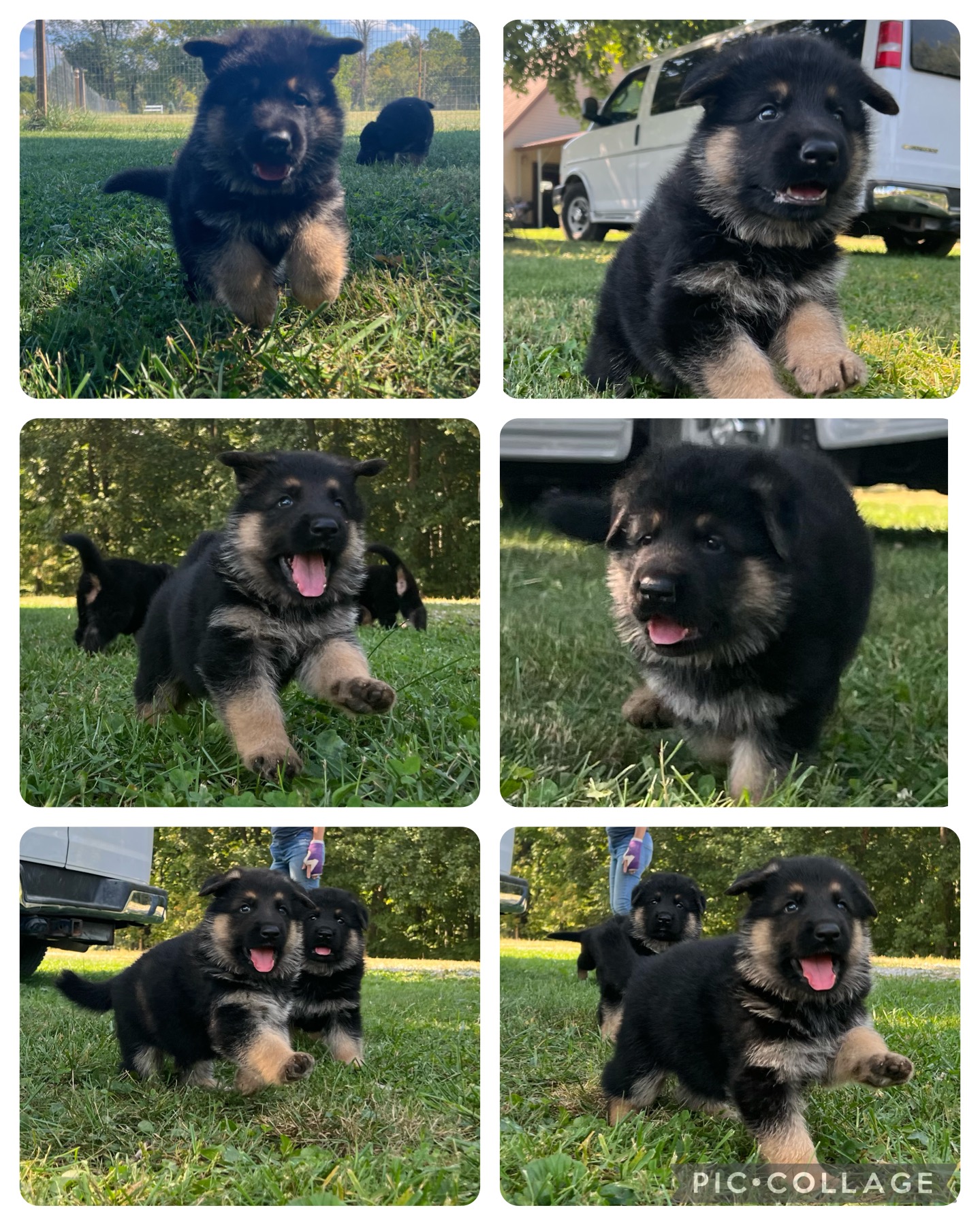 Babies at 4 weeks!
Both parents have produced amazing temperaments and we expect wonderful family companions with excellent trainability. Mother Iva has produced some working dogs, a service dog, and some excellent companions. Brutus has a very clear and fearless temperament and produces it as well. We are seeing some very inquisitive, confident and social pups at now 4 weeks old. One is still available!
Proper handling and raising of our German Shepherd Puppies is very important to us.  Here's how we're different from most German Shepherd Breeders:
Our puppies are born in our house, where they are constantly watched and handled by us from birth.
Our mother dogs are our pets and family. A happy stress free momma dog makes for healthy happy puppies!
As they begin to hear and see, they are exposed to household sites and sounds that are similar to any busy family's.
Our Puppies are handled many times a day, so they are used to human contact.
After they get their first shots, we invite family and friends over, which includes young children.
At this time, we also start introducing them to car rides and new places so they adapt easily into their new homes. Because of this early exposure our puppies just haven't been car sick
At six weeks old, we start crate training and housebreaking our young puppies and continue until they go home.
Our puppies are health-checked by our Vet before they go to their new homes.
we retire our females from breeding under 6 years of age, having a limited amount of litters per female to ensure their health and happiness as well.
We are not a kennel, but a small breeder who cares about our German Shepherd Puppies and their families.
Please also check out my daughter's webpage. She lives in Worthington, Indiana where she both professionally trains and breeds, also raising her puppies inside her home.
---
---
---

---
Real Testimonials
Mia is such a little love at about 40 pounds now with beautiful markings! She has been easy to train since she is so food motivated. She has a great personality and temperament. We just love her so much and thank you for a great bloodline!!
I have been so pleased with her that this past November we brought home another of Peggy's little ones. He is an amazingly sweet, loving, playful and handsome little guy. We couldn't be happier with our kids.
Hank is doing great! His color is fantastic and his listening skills are superb!!! He very much enjoys our outings and meeting new people still!! And does very well with it!
---
Get in Touch with us Today
---
Contact us for more information about our German Shepherd Puppies and Trained Dogs.
---
---
Or fill out the quick contact form below – we will respond within 24 hours
---
Von Buchmann Michigan German Shepherds is located now in Ira, Michigan. We're off of I-94 and very accessible. This is in the Metro Detroit area, about an hour from the Detroit Metro Airport. We also ship puppies to any United States destination.