---
Jaxer von Buchmann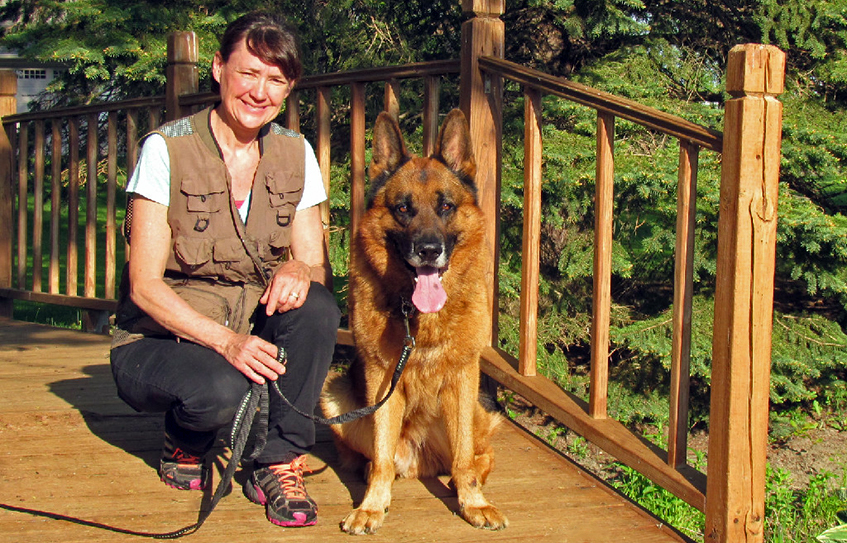 ---
IPO3 KKL1 Lbz AD B-HOT A1 hips and elbows-ZW70
Retired
We are proud of our Jaxer, he has earned his FH1 tracking title, this guy just keeps on working and loves it. Thank you MDSC for accommodating us!
Jax is a beautiful, red male German Shepherd that we are proud to have found in one of our own litters. He was in our February 2011 litter with VA Ingodd's Albert SchH3 kkl1a and V Isha vom Mittelwest SchH2 kkl1a.
Jax has a striking expression on his face and has gorgeous deep red pigment. He has accomplished a long list of Titles and is B-HOT. I'm so proud of him. It was quite a long journey, with obstacles to overcome, but all so worth it.  Jaxer is now retired and enjoys his days chasing jolly balls and keeping the house safe! I am proud to have his granddaughters to carry his line on!
Phoenix von Buchmann

Phoenix von Buchmann IPO3, Kkl1 HD/ED a normal DM Clear!
Retired
We are very proud to have produced our Phoenix. She is a fantastic representation of what a German Shepherd should be, solid temperament, ease to train and smart. Phoenix is our foundation female from our Jaxer and has produced outstanding litters with her temperament large bone, and disposition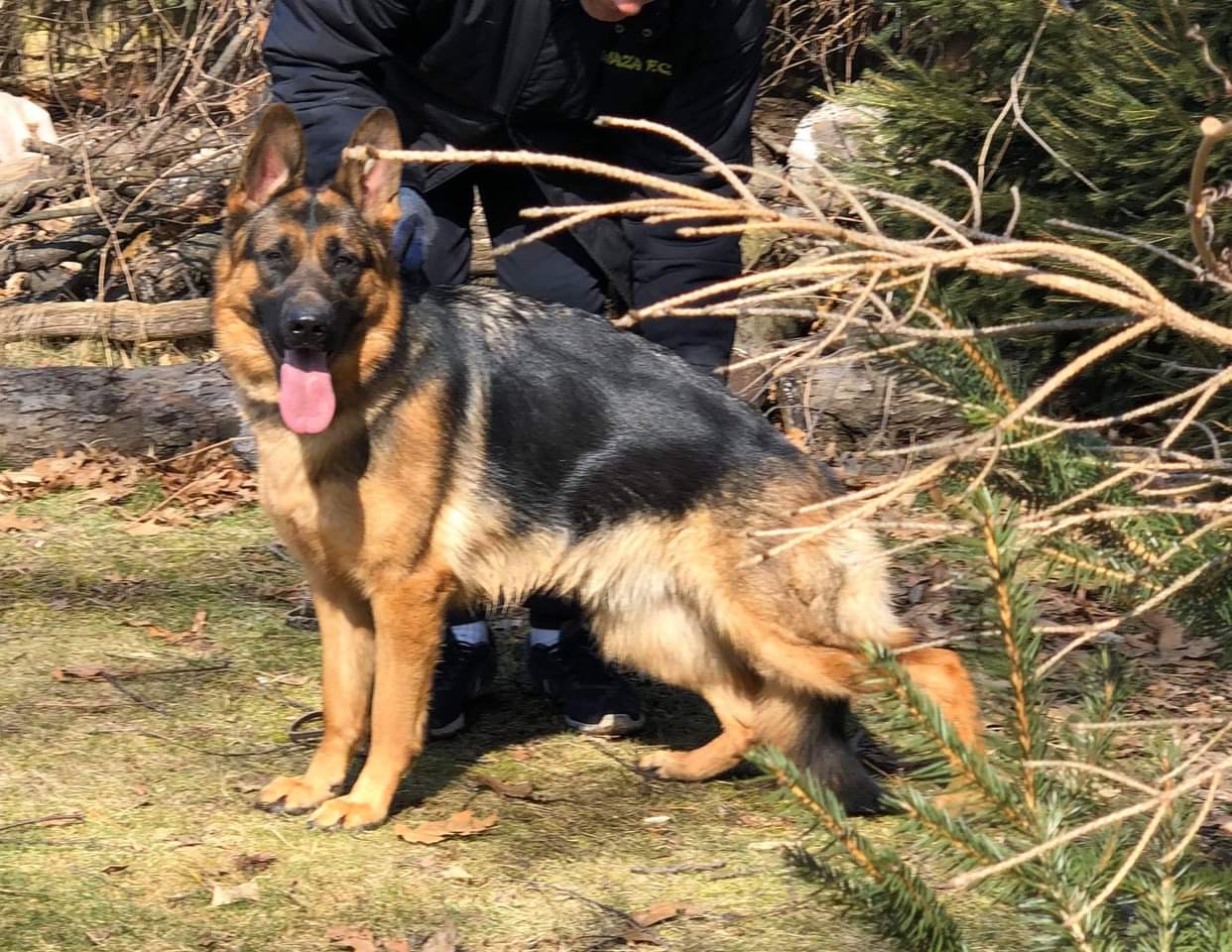 V Audi von Buchmann IPO3 Ang, AD, A1 hips and elbows LUW0 DM CLEAR
Audi is a very special daughter of our Phoenix and our current breeding female. We have her mother's wonderful temperament with even more work ethic and even better show structure. Audi is an amazing home companion as well! I couldn't be more proud to have such a wonderful female to continue my bloodline here at von Buchmann. Feedback has been amazing from her first litter.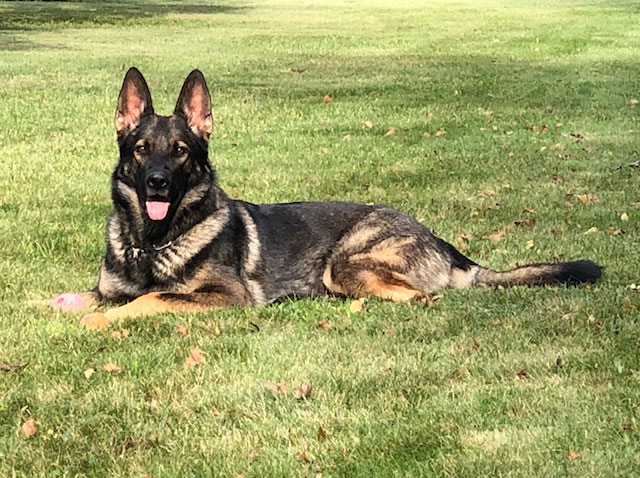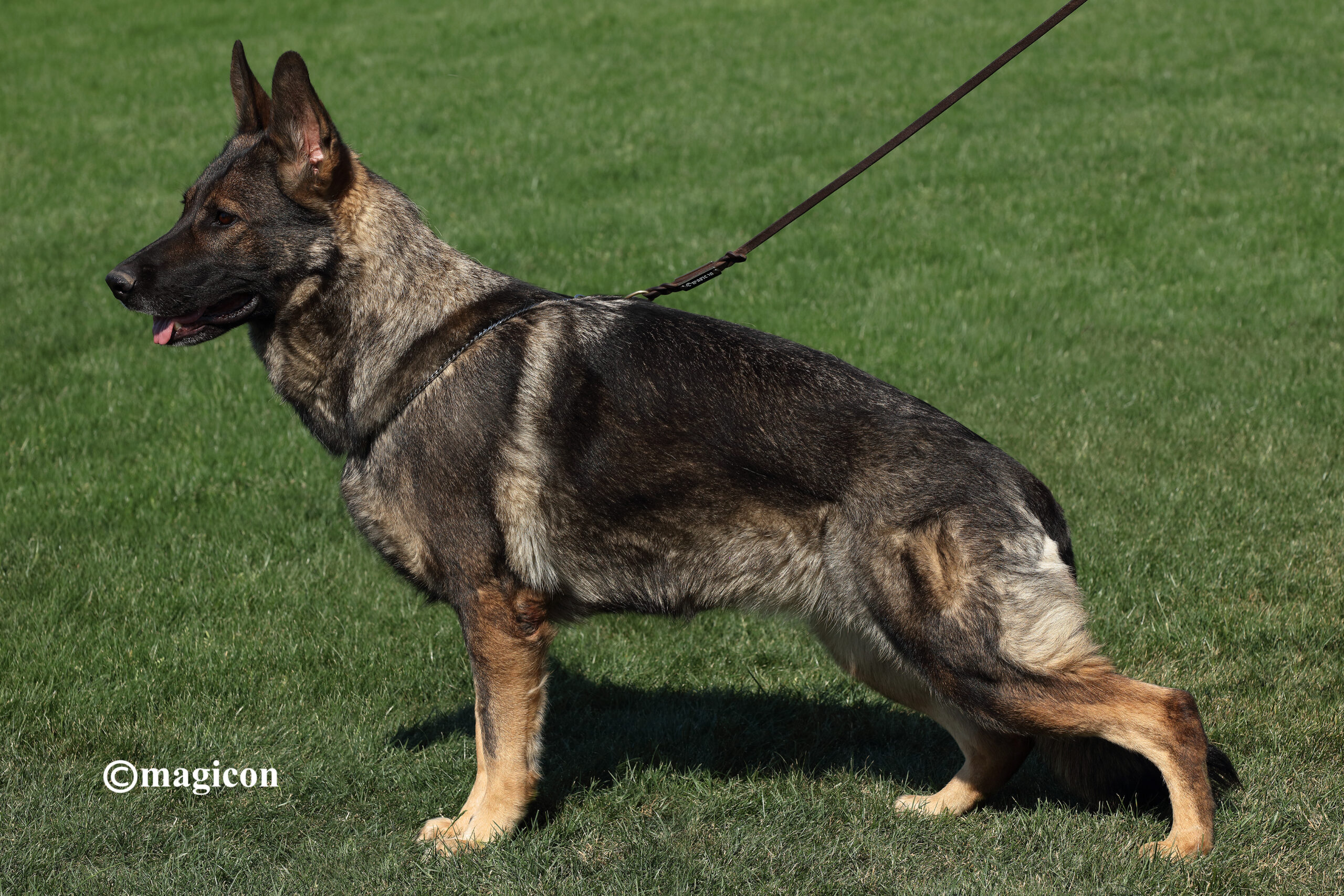 V Elle de Lupus Saevus IGP3 ANG, A1 hips and elbows LUW0 DM CLEAR
Elle is the whole package in a working line German Shepherd. She has beauty, outstanding drives in the work yet has always from a young puppy been a very easy dog to have in the house. Elle has puppies in both working homes and companion homes and we are loving how versatile they are. Elle has produced both dark sables and bi colors in her litters.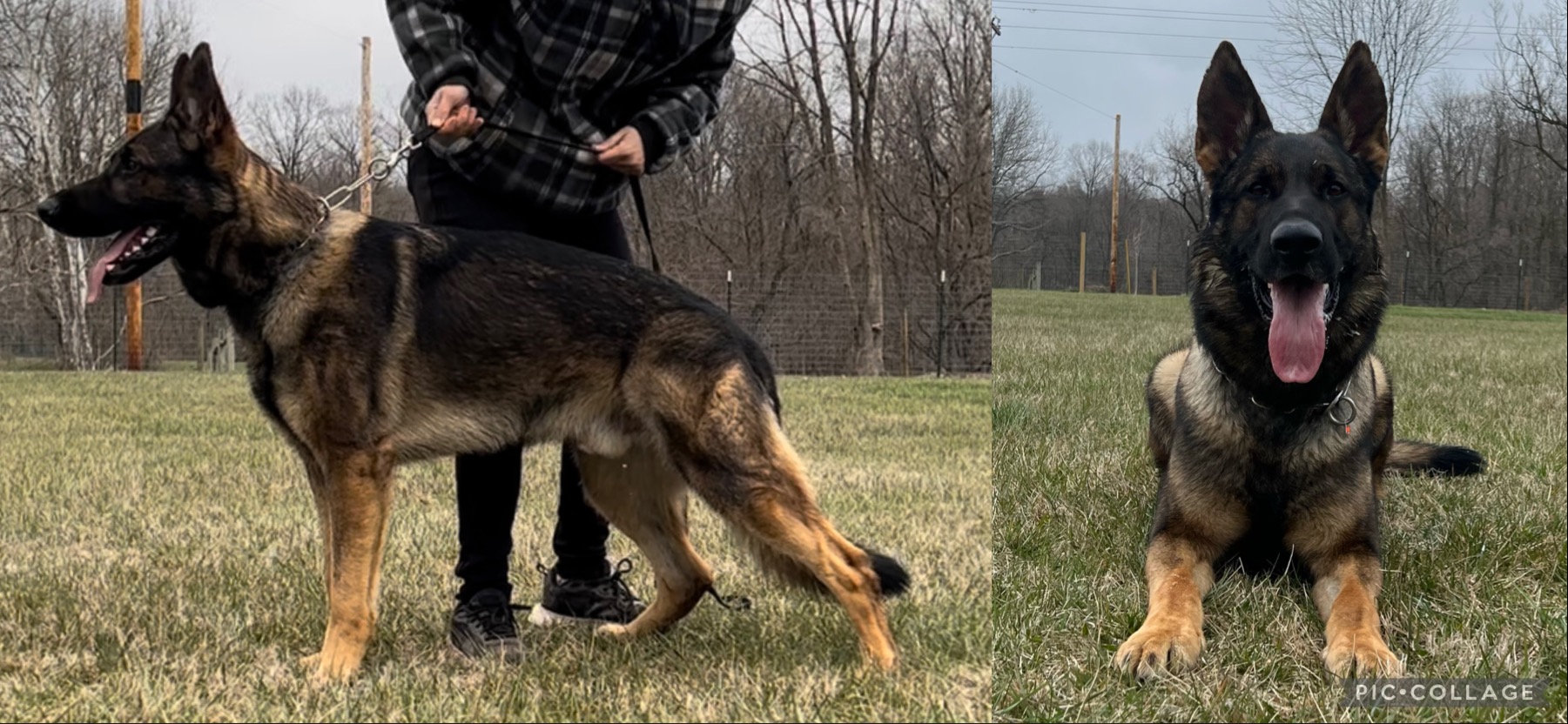 Drako von Buchmann BH BHOT A1 hips and elbows LUW0 DM CLEAR
Drako is a very large masculine and powerful working line German Shepherd with full crushing grips and outstanding drive for the obedience. I was looking for a new male to work and one that I could also really enjoy as a companion to do things with. In our very first Elle litter, Drako was a stand out. He was social, he had full grips, he has excellent environmental stability and an excellent disposition. As an adult dog he catches the eyes of everyone that sees him. He has such a presence yet he is so bonding and loving. After a very focused and spirited BH I am very excited to see what his future holds as we train towards our next titles
Real Testimonials
Mia is such a little love at about 40 pounds now with beautiful markings! She has been easy to train since she is so food motivated. She has a great personality and temperament. We just love her so much and thank you for a great bloodline!!
I have been so pleased with her that this past November we brought home another of Peggy's little ones. He is an amazingly sweet, loving, playful and handsome little guy. We couldn't be happier with our kids.
Hank is doing great! His color is fantastic and his listening skills are superb!!! He very much enjoys our outings and meeting new people still!! And does very well with it!
---
Get in Touch with us Today
---
Contact us for more information about our German Shepherd Puppies and Trained Dogs.
---
---
Or fill out the quick contact form below – we will respond within 24 hours
---
Von Buchmann Michigan German Shepherds is located now in Ira, Michigan. We're off of I-94 and very accessible. This is in the Metro Detroit area, about an hour from the Detroit Metro Airport. We also ship puppies to any United States destination.