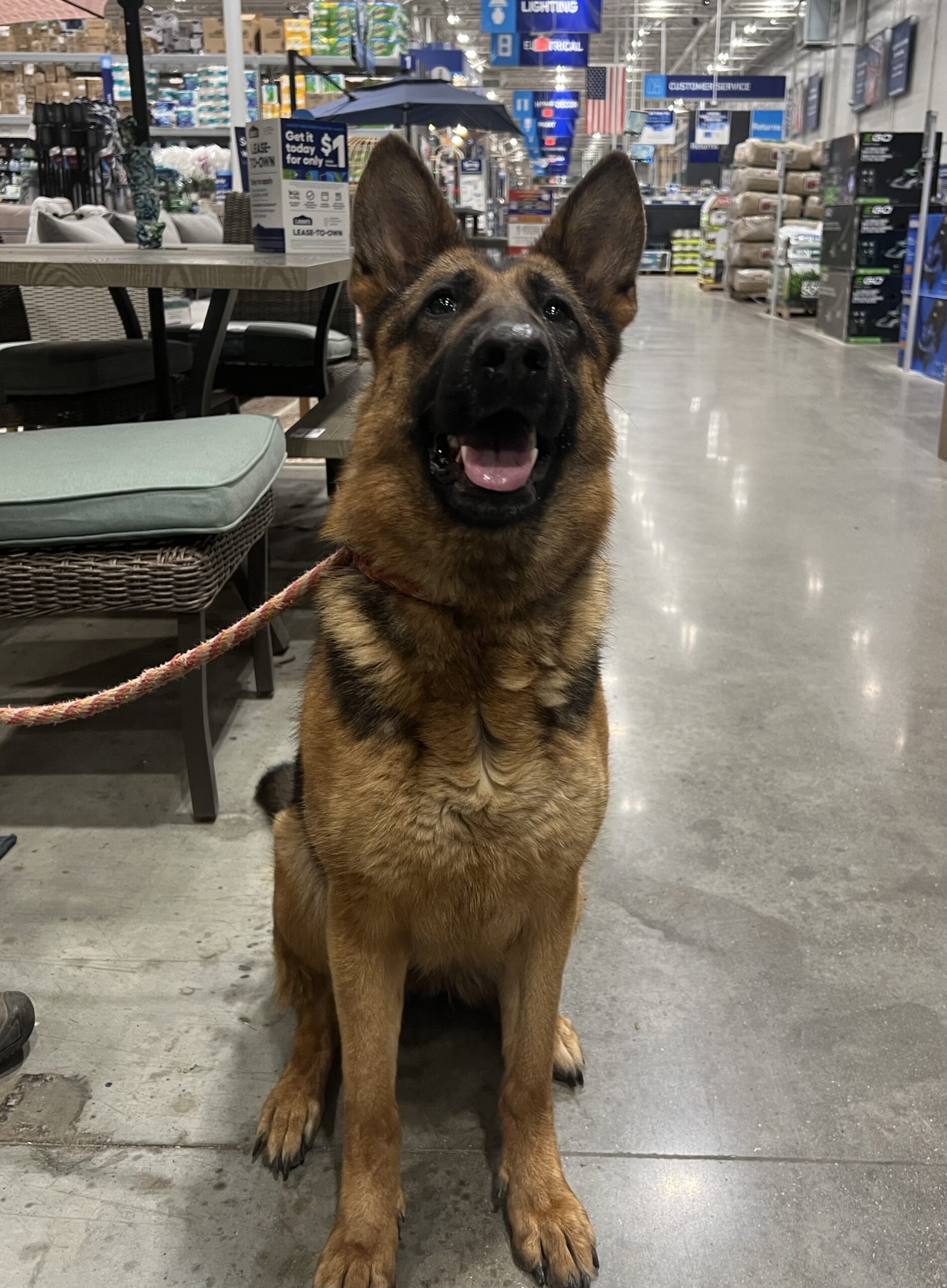 Iva
Iva is a beautiful 3 year old black and red female that is of medium size. Iva is housebroken and crate trained and loves to play ball and spend time with her human. She loves walks in the woods and sticks with me too. She is aloof with strangers but will play with them once she knows them and is well behaved in store visits. Iva has a cool attitude that makes her a lot of fun. She is great with male dogs and will play with them until they drop. She is my daughters choice dog to use when she has male board and train dogs that come.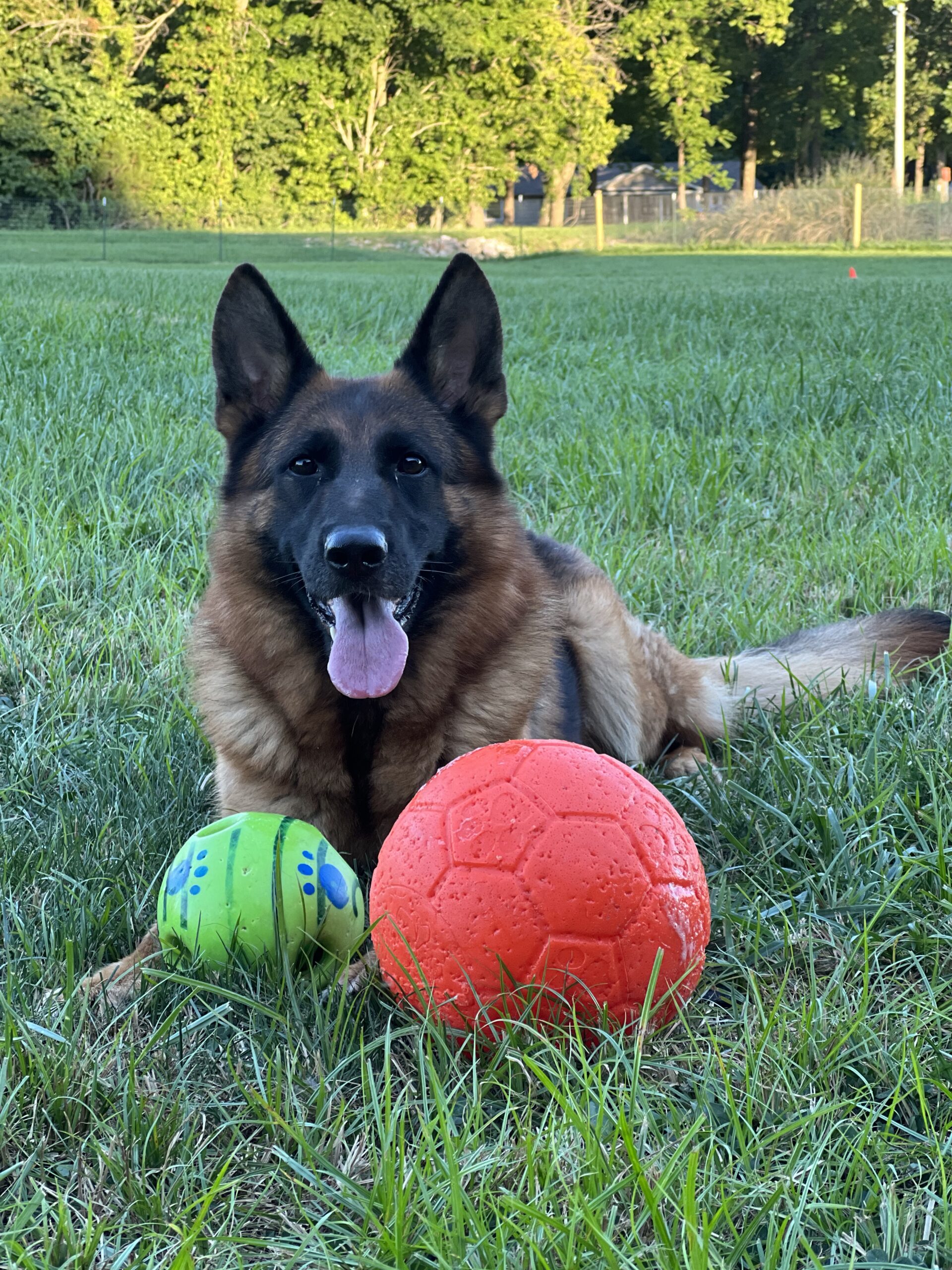 Chaos aus Gerstbrei IGP3
Chaos is a 4 year old female that is crate trained and housetrained. She bonds very closely to her people and is a very snuggly dog. Chaos is good in stores and public but is aloof to their presence. She so more protective of the house though so we would prefer a home that doesn't get a lot of visitors. Chaos is set to be spayed and will be ready for her retirement home soon. Chaos is good with male dogs and she absolutely loves her jolly balls
We occasionally have retired dogs available to loving homes. These dogs have been raised in our homes and are extensively trained. Since they live with us and not in a kennel they are housebroken, crate trained, and used to family life. Please call or email to inquire. We are very picky who our retired dogs go to so we will ask a lot of questions.
Trained German Shepherd Dogs in Michigan
---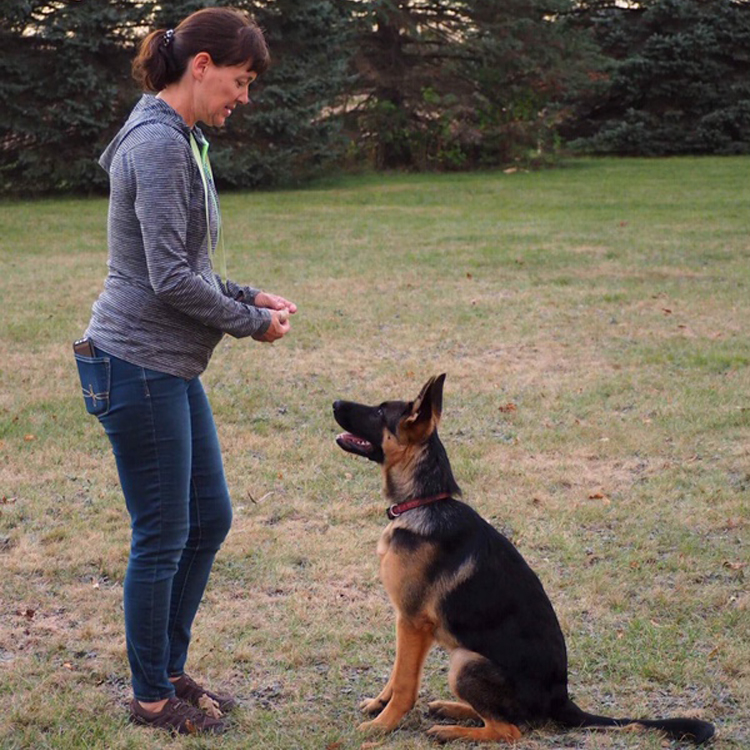 German Shepherds come from a long line of working dogs. Their instincts are for guarding and herding. When you live with a German Shepherd it's important you honor his heritage while working with him to make him the best family member he can be. Remember, your German Shepherd is happiest when he is busy and has a job; consider training one of his "jobs."
Regardless of the type of dog with whom you share your life or are planning to share your life, training should start at a young age. Many dogs are surrendered to shelters simply because no one took the time redirect bad behaviors toward more acceptable ones.
Real Testimonials
Mia is such a little love at about 40 pounds now with beautiful markings! She has been easy to train since she is so food motivated. She has a great personality and temperament. We just love her so much and thank you for a great bloodline!!
I have been so pleased with her that this past November we brought home another of Peggy's little ones. He is an amazingly sweet, loving, playful and handsome little guy. We couldn't be happier with our kids.
Hank is doing great! His color is fantastic and his listening skills are superb!!! He very much enjoys our outings and meeting new people still!! And does very well with it!
---
Get in Touch with us Today
---
Contact us for more information about our German Shepherd Puppies and Trained Dogs.
---
---
Or fill out the quick contact form below – we will respond within 24 hours
---
Von Buchmann Michigan German Shepherds is located now in Ira, Michigan. We're off of I-94 and very accessible. This is in the Metro Detroit area, about an hour from the Detroit Metro Airport. We also ship puppies to any United States destination.